Yor Forger already has a R18 Unofficial Figure
In addition to the Goblin Slayer Elf figure, Yor Forger already has a R18 Unofficial Figure! I had seen this Yor figure last week, before episode 4 of the anime was broadcast, but I waited a few days to post about it here.
Produced by Atlas Studio, this is a very sensual figure of Yor Forger, Anya's adoptive mother and who I think is the "Waifu of the Season", Her skirt is slightly raised and her breasts are well highlighted in this figure:
The figure is in 1/6 scale, with a total of H 33.7 x D 15.8 x W 19.1 cm, limited in quantity, there are two versions of this figure, the normal one you see below, where Yor comes with her standard assassin outfit:
But we also have the "Deluxe" version in which Yor is fully naked, and you can check out the pictures of this figure on Cakemoe's website (unfortunately I can't publish it here), unlike the Elf figure, which had the natural censorship, Yor deluxe version photos are uncensored.
Do you want me to bring you more of these unofficial hentai figures of popular anime characters here? While watching this one I discovered 2 more figures of Marin from My Dress-Up Darling.
For your figures, J-List: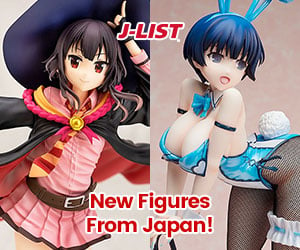 Você Sabia Anime is a site originally in Brazilian Portuguese, this post is an automatic translation, if you have suggestions for improvement send us an e-mail to [email protected]
Thank you.