Someone translated a Fate Doujin into Cuneiform
Troll translations are those that come just to make fun and make history, as for example the case today, when someone translated a Fate Doujin into Cuneiform.
First I have to explain some things, like every famous series, Fate has several adult doujins made by fans, and there is a doujin called: "Servant Transform" by author Kisaragi Nana.
This doujin is about people who wake up and their bodies have been transformed into characters from anime, games, manga!
So the protagonist, who is a man, ends up becoming Semiramis (who appears in Fate/Apocrypha) and his school friend ends up becoming Caster of Midrash.
Below are the designs of the two girls in the Fate series (not the doujin):
I think Semiramis is VERY cute, it was towards the end of the Fate/Apocrypha anime that I started liking her a lot more.
Anyway, back to the doujin, since it's a dult doujin, well, there's spicy scenes.
It is a normal doujin, but someone wanting to appear decided to upload it on the sites around in a language that no one understands!
Someone translated a Fate Doujin into Cuneiform!! What for?
And then, can you understand anything that is written there?
According to some comments I read, this appears to be cuneiform.
According to the internet: Cuneiform is a writing created by the Sumerians (many years ago), and its definition can be given as writing that is produced with the help of wedge-shaped objects.
Obviously this became an event and the translation received a lot of comments such:
"Did Gilgamesh by any chance ask for this translation?"
"Using cuneiform writing for maximum immersion"
"Catapults, this will go down in history"
"This is very funny, but at the same time strange, the author used Persian cuneiform however I am not sure of the language used, even though the title has Sumerian"
"I arrived in cuneiform"
"When someone says your language degree is useless"
"My friends will never believe that I relieved myself with a lesbian doujin that uses ancient letters"
"Reading this on my 10/10 stone tablet"
"Japanese seems okay to me now"
"So this is an ancient language that we modern people don't fucking understand"
The two characters in the doujin would be from that time, so the joke gets even better.
Anyway, we have a very literate otaku here, I honestly have no idea what is written there, may very well be a recipe for cake or pastry and no one has yet understood.
And finally the code: 386399.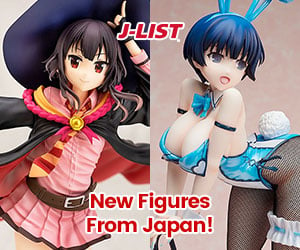 Você Sabia Anime is a site originally in Brazilian Portuguese, this post is an automatic translation, if you have suggestions for improvement send us an e-mail to [email protected]
Thank you.