Mori Calliope liked Fanart that called his fans cuck, then apologized
Damn the Kanojo Okarishimasu manga with that netorare chapter hahahaha! I never imagined that because of that chapter, such shitstorm would occur! VTuber Mori Calliope liked Fanart that called his fans cuck and then the shitstorm begin.
Have you read chapter 218 of Kanojo Okarishimasu?
In this chapter Kazuya, the main character of the manga, after failing for the 1.000000000000000000 time in your quest to tell Chizuru that he likes her, ends up failing and imagining her (the girl he likes) having sex with another guy, and worse, he gets "excited" about it.
Anyway, you can see the scenes in Kanokari cap 218, this chapter gave birth to a new meme, where someone ends up being the cuck.
"Anti" creates Calli's Netorare fanart
But let's get to the shit of the day shall we?
It all started when a certain profile (which people say is an anti of Calli, I took a look at his profile and it seems that he likes to make fun of Calli), when he made the fanart below:
If you've read chapter 218 of Kanojo Okarishimasu, you know that these are scenes from the manga, in the right corner is Chizuru having sex with another man, while Kazuya is in the pool crying and horny.
Basically, a cuck.
So in this case here, the fanart swapped Chizuru for Calli (pink hair), who is paying attention to someone, while her fans are the cuck, crying.
Calli's fans are called "Dead Beats" and are represented as being skeletons since Mori is a Shinigami.
Mori saw this fanart (since she uses her official hashtags) and responded, saying this:
Calli's Fans Get Annoyed With Her Message.
Well now here comes the bullshit, after Calli responded to what she said above about the art, her fans got pissed off because she, well she basically agreed with her fans are cucks.
Then Mori got messages like:
"Why are you paying attention to an anti?"
"Why are you promoting art that calls deadbeats cuck?"
"There are better ways to have fun than to pay attention to an anti"
"Why answer a message from 6 days ago?"
Among more complaints, after this blew up further, Mori deleted her reply there on the fanart and posted this here:
Really don't know what happened to my brain today, I'll check myself before I wreck myself next time!!

It's a combo of a lot of things. I need time to be on my own and figure some stuff out so I'm gonna hold off on streaming for a bit. I can be better for y'all. Big ups!

— Mori Calliope💀holoEN (@moricalliope) January 23, 2022
Oh my god no let me clarify before I peace out, not actually "lean…" just hit the drankies….I need to learn the actually meanings of some of these new age words lmao

— Mori Calliope💀holoEN (@moricalliope) January 23, 2022
It looks like Mori Calliope is going to take a few days off from lives, to cool off and be more careful on the internet.
But from what I could see, she has some anti's even on the internet, who took advantage of this case to speak ill of her.
Calli was really my VTuber from HololiveEN that I liked less, but I started to watch more of her lives and today I like her a lot, in the Mario Kart tournament that had even I was on her screen watching.
But anyway, here is the bullshit of the day.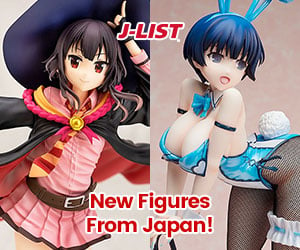 Você Sabia Anime is a site originally in Brazilian Portuguese, this post is an automatic translation, if you have suggestions for improvement send us an e-mail to [email protected]
Thank you.