Japan made a JAV version of The Little Match Girl?
would Japan have produced a JAV version of The Little Match Girl? JAV is the abbreviation for "Japanese Adult Video" which means "perverted film for adults made in Japan", and a film released on the 20th of that month left me wondering something…
If you don't know the story of The Little Match Girl, I'll give you a very brief summary here:
On a freezing New Year's Eve, a poor young girl, shivering and barefoot, tries to sell matches in the street. Afraid to go home because her father will beat her for failing to sell any matches, she huddles in the alley between two houses and lights matches, one by one, to warm herself. However, the girl is ignored by passersby as no one buys from her, leaving her to suffer alone in the cold weather.
She has a house and lives with her father, but from what I read, she doesn't go back home because her father forbade her to come back without money and would certainly beat her up. Besides, her house was old and potholed and as cold as the street.
The story has a very sad ending.
JAV version of The Little Match Girl?
Then I come across a JAV movie about a "Girl Who Sells Toys", the kind of toy you know very well what it is. Actress Satsuki Mei appears with a red outfit and a basket where she sells the "toys".
I still thought about the possibility that it was just a coincidence, so I went to see the synopsis of this JAV movie to see if it had any resemblance to the story of the Little Match Girl.
On a cold winter night, a poor girl, Mei, walks around selling toys, hungry. Nobody buys them, if she doesn't sell her toys, her father will beat her.
Ok… so far it's very similar to the story of the Little Match Girl, now I'm convinced it was a parody, but the synopsis goes on!
She was shaking when a stranger approaches and gives her food. The kind man says, "Can you show me how to use this?" Mei then takes off her panties, she takes off her clothes and shows the man how to use the toy."
For anyone interested in destroying their childhood, the movie code is NACR-552.
…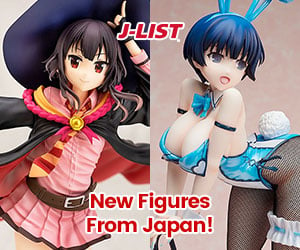 Você Sabia Anime is a site originally in Brazilian Portuguese, this post is an Machine translation.
Thank you.