Idol is fired after it was discovered she was doing JAV
Idol is fired after it is discovered that she was doing JAV while singing for her fans.
Life is not easy for smaller idol groups because of the pandemic, as Japan usually closes certain events, the smaller idol groups end up suffering.
Without concerts, witch is an important source of income, the idols earn less, and some of them end up looking for alternatives jobs to make ends.
See our case today, Yuki Miura was an idol who was part of the group LunaxHolic:
"was" a part of and group idol, well, she was fired…
Idol gets fired after they found out she was doing JAV
It was discovered that Yuki Miura, besides working in the idol group LunaxHolic, was recording for adult films, one of which was released today.
The official website of idol group LunaxHolic posted a notice on January 21 saying that Yuki Miura was fired from the group, among the reasons for this we have:
"Betrayal to her fans and breaches of contract rules."
なのちゃん脱退のお知らせ

Luna×Holicの応援を頂き誠にありがとうございます。

この度、なのちゃんですが本日付けにて脱退との運びとなりました。

急なお知らせとなり大変申し訳ございません。

伊藤ニナ/高森ふぅ/天使まりあの3名にての活動となります。
Luna×Holic引き続き応援お願いいたします。 pic.twitter.com/piKwG6NDc8

— 【公式】Luna×Holic🌙1/10ホリデーワンマン🌙 (@LunaxHolic) January 21, 2022
Yuki Miura responded to her dismissal by posting the following on her profile:
"I acted in a way where I caused problems for the fans, group members, and the management that supports us. I apologize, and will do my best to reflect on my actions so that I can work again."
普段応援して下さっているファンの方々やユニットメンバー、運営の皆さんにご迷惑をおかけする行動を取ってしまいました。本当に申し訳ありません。
きちんと反省して、また活動が許されるように頑張ります。 https://t.co/vI07vJeCfr

— なのちゃん🌙三浦由希👙 (@nano_lunatic) January 21, 2022
Idol Yuki Miura's Adult Movies
Yuki's debut movie was only released today, January 25, but obviously it has all the hype and advertisement beforehand. The movie code is SBMO01226 and is 1 hour long in total.
In February her second film will be released. The theme of his films is swimsuits and school uniforms.
Yuki Miura used her idol name to make both movies, so it was pretty easy to find out about her. Usually when an idol/singer/model/whatever wants to make an adult movie, she finds a new name to hide her identity.
We can guess the reason for this. In October last year, Yuki Miura made a photobook where she appeared naked, and she had no beef with her idol group.
So she must have thought that an adult movie would be okay for her, but it was not.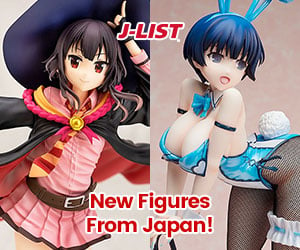 Você Sabia Anime is a site originally in Brazilian Portuguese, this post is an automatic translation, if you have suggestions for improvement send us an e-mail to [email protected]
Thank you.