High Elf Archer defeated in this unofficial Goblin Slayer Figure
High Elf Archer is defeated in unofficial Goblin Slayer Figure! This figure appeared to me on Facebook and I had to come post it, the post there reached many comments and shares.
Produced by T.X.S-Studio, they have created a heretical figure of the Elf! showing the cute elf from Goblin Slayer being picked up by a goblin, her body all tied up and the goblin in the "action".
Below are the heavily censored pictures of the figure, if you want to see it uncensored, CAKEMOE WEBSITE!
Men's butts Google doesn't complain about showing, so I didn't censor it, but being honest, I didn't like the figure, I wouldn't buy it, I'm just sharing it for you to see.
What a heretic figure this hein, but it is in the same style as that Marin figure I posted some time ago. But anyway, if I saw the price correctly, this figure is leaving for about 600 reals without the shipping fee.
…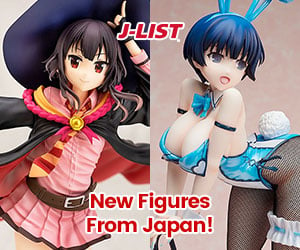 Você Sabia Anime is a site originally in Brazilian Portuguese, this post is an automatic translation, if you have suggestions for improvement send us an e-mail to [email protected]
Thank you.