Author says Planetes anime is fiction after former JAXA employee complained
Author says Planetes anime is fiction after former JAXA employee complained about unrealistic things that the anime shows in relation to space.
But first, what is JAXA, in case you don't know, JAXA is the Japan Aerospace Exploration Agency, it's kind of like NASA but the Japanese version.
The anime Planetes is being rebroadcast on Japanese TV. so a former employee of JAXA decided to go watch it and well, he basically tweeted that there are some things that the anime shows that are not realistic.
Author says Planetes anime is fiction after former JAXA employee complained
Here's what he said:
"Planetes, i hadn't seen it before, so i watched the reruns until the third episode obrigatorily. But what's so interesting about this anime?
I can forgive the absurd orbital mechanics, but the new guy who is supposed to be the main character, if he were assigned to my place, i would immediately fire him as unsuitable person.
This underestimate the universe, especially EVA (extravehicular activity)"
プラネテス
今まで見ていなかったので、義務的に再放送を3話目まで見ているのだが
何処が面白いんだ、このアニメ
軌道力学的な考察が無茶苦茶なのは、まだ許せるが、主人公だあろう新人、もし私のところに配属されたら、速攻で、不適格者としてクビだ
宇宙特にEVAを甘く見すぎている

— 野田篤司 (@madnoda) January 25, 2022
Well, it seems that this post caused a furor, as the original author posted the following on his profile:
"Well, id like to say a bit of excuse.
Planetes is fiction, it's full of lies. A spaceship that doesn't exist, debris that doesn't exist, a person who doesnt's exist, and my fancy that is set in the future.
Regarding the impression of 'it is not interesting', it is completely due to my lack of ability, i apologize for that".
えー、ちょっとひと言お断りを。
全くもってプラネテスはフィクションでございまして、ウソばっかりでございます。ありもしない宇宙船、ありもしないデブリ、いもしない人物、未来が舞台のボクの空想でございます。
「面白くない」というご感想については、全くボクの力不足で申し訳ございません。

— 幸村誠 (@makotoyukimura) January 25, 2022
So, sometimes I do find it interesting when some anime try to be realistic and make some things as true as possible, but it doesn't have to be all the time and all the time too.
And it is always good to remember, anime, manga, are works of fiction! It is not real life!
Planetes Synopsis:
to the colonization of the moon, the commercialization of outer space, and the formation of large space corporations. Ai Tanabe, an upbeat woman whose interests lie in the cosmos, joins Technora Corporation as a member of their Debris Section, a department dedicated to the removal of dangerous space junk between the orbits of the Earth and Moon.
However, Ai soon discovers how unappreciated her job is. As the laughingstock of Technora, the Debris Section is severely understaffed, poorly funded, and is forced to use a dilapidated spaceship nicknamed the "Toy Box" for debris retrieval. Undeterred, Ai perseveres and gradually becomes acquainted with the strange personalities that make up the Debris Section's staff, such as the bumbling but good-natured chief clerk Philippe Myers; the mysterious and tight-lipped temp worker Edelgard Rivera; and the hotheaded and passionate Hachirouta Hoshino, who longs for a spaceship to call his own.
Planetes is an unconventional sci-fi series that portrays the vastness of space as a backdrop for the personal lives of ordinary people—people who may have been born on Earth, but whose hopes and dreams lie amongst the stars.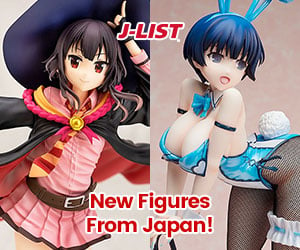 Você Sabia Anime is a site originally in Brazilian Portuguese, this post is an automatic translation, if you have suggestions for improvement send us an e-mail to [email protected]
Thank you.