3 Animes where Men Become Cute Girls in the Current Season
We have 3 Animes where Men become Cute Girls in the Current Season! Will we have more in the future? Hope so.
The Japanese have pointed out that in the current anime season we have 3 animes where male characters end up turning into girls, and not any type of girls, CUTE GIRLS.
The first anime they mention with this kind of occurrence is Fantasy Bishoujo Juniku Ojisan to, where two friends are transported to another world.
But one ends up being transformed into a very cute girl, and now they have to defeat the Demon Lord of that world to get back to Earth, while trying not to fall in love with each other:
The other anime that has a man turning into a girl is Kenja no Deshi wo Nanoru Kenja, in this anime (whose quality is terrible), the protagonist ends up sleeping and when he wakes up he is in the world of the game he was playing.
Only instead of being as his character, he turned into a very cute girl:
And the last anime to have someone like that is Kaijin Kaihatsu-bu no Kuroitsu-san, where one of the waifus is actually a guy, who ended up having his body changed into that of a girl (yes the she-wolf)
Japanese opinion on sudden trend this season:
"Ranma was quite popular in the past" (Ranma is an anime where the protagonist, a man, receives a curse that makes him turn into a woman every time he comes in contact with cold water).
"The ideal Otaku is a beautiful woman on the outside and an old man on the inside"
"The desire to become a girl"
"Everyone wants to be a girl"
"There are more and more novels with that"
"I like the process of having the body changed and the mind starts to change to something more feminine, and I love when they realize they are liking their partners"
Anyway, do you like this kind of story? To be honest I think it's cool too, but when it's done well, the Fantasy Bishoujo Juniku Ojisan to anime is fun, I'm watching it even though I'm not commenting on it here.
Source: Otakomu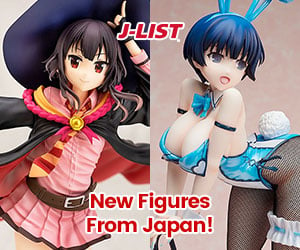 Você Sabia Anime is a site originally in Brazilian Portuguese, this post is an automatic translation, if you have suggestions for improvement send us an e-mail to [email protected]
Thank you.